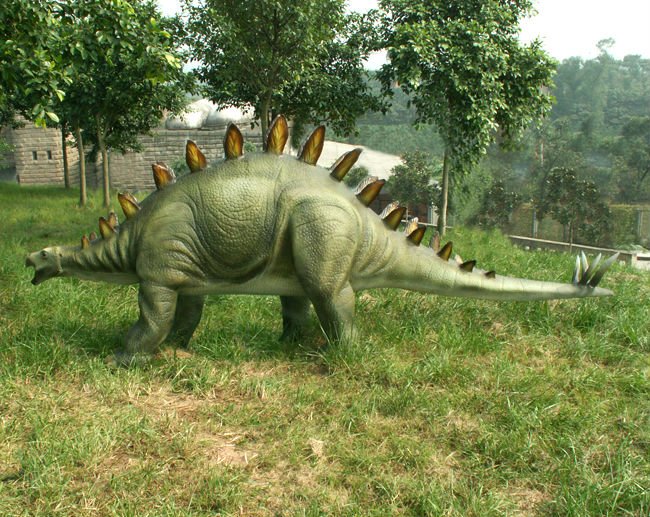 Before we step into Animatronic Dinosaur market, have think about whether waterproof for animatronics. Later, we decide to use waterproof silicone with gasoline mixture as skin materials of Animatronic Animal. Out of our thoughts, its function is better because dinosaur or other animals model with silicone skin not only have the function of waterproof, but also preserve tan, snow and rain etc. You could place the specific Outdoor Playground Animatronic Dinosaur to anywhere.
"May I know how long to these animal models stay outdoor" That is FAQ from client. In fact, you can place these amazing Animatronic Animal Models to outdoor for several years because its inside sponge contractibility and skin fading. But, we still have solution that re-paint its skin color make it look new. 
In May 2012, our 10 Animatronic Animals come together to Sun Gate Outdoor Playground, Madrid. There, one 20m long huge Animatronic Tyrannosaurus Rex will make you shock. "Oh, my god! That is huge monster seem like eating whole city people. It will break streets, buildings and cars like movie show. Who did this miracle without help of computer?" Tamlynn Gorden, who is sensor reporter from Madrid News.
School age children love these Outdoor Playground Animatronic Animals because of their reality and interaction. Like amazing Animatronic Maiasaura Families, kids can use specific control box to make little Animatronic Maiasaura move and roar seem like pets.